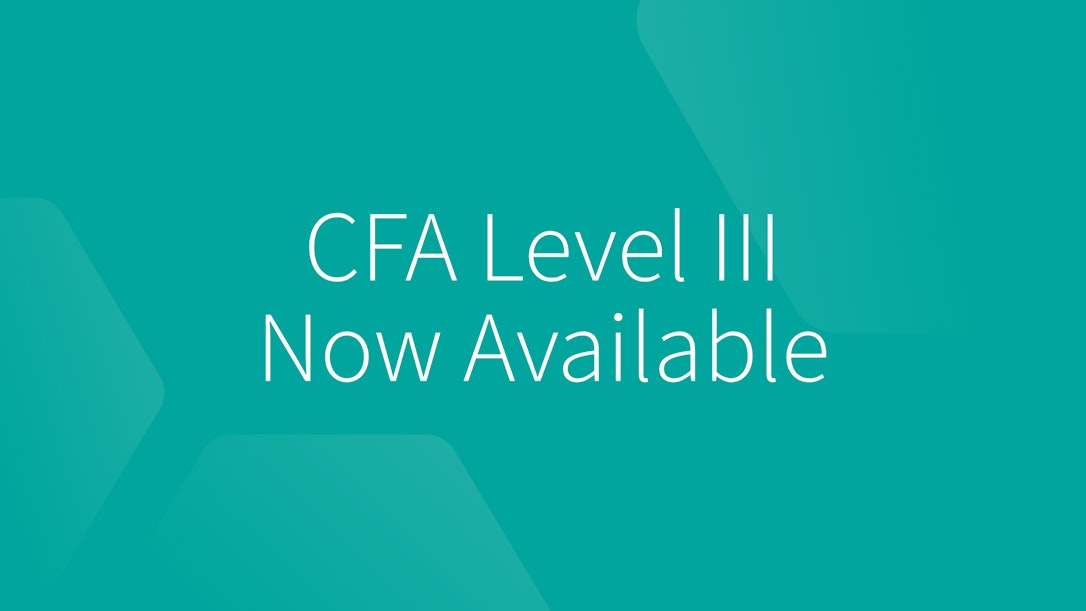 CFA Level III Now Available on Salt Solutions
You can now prepare for Level III on Salt Solutions! Adding Level III to Salt Solutions is the culmination of more than a year of hard work by our team. We're so excited to bring you the full Salt Solutions CFA learning experience, from start to charter.
New year, new level of preparation.
We created our Level III CFA study materials using the same thoughtful, user-centered approach we brought to Level I and Level II.  As a CFA Level III candidate with Salt Solutions, you will benefit from:
High-quality Level III video lessons scripted by our team, filmed in our studios, and taught by our lead instructor Mike Carmody
Assignment questions tailored to each Level III reading that act as an immediate test of your knowledge
Solutions that detail the step-by-step process for finding answers yourself
Insightful analytics that keep your studies on track (available now) and direct your attention to your weak areas (Coming April 2022)
Custom quizzes that drill your knowledge and make your weak areas stronger (Coming April 2022)
Level III practice exams that are just like the real thing, so you can sit down for your exam and think, "I've been here before." (Coming April 2022)
But that's not all. We have even more to tell you about for Level III.
First-of-its-kind self-grading tool.
Constructed response questions are one of the most difficult parts of preparing for Level III. After two exams filled with multiple choice questions, you will now write short essays in response to the exam's passages.
That presents another challenge: When you take practice quizzes and exams, how can you know for sure that your constructed responses are good enough? After all, you don't have an instructor onsite to grade you.
Salt Solutions' first-of-its-kind self-grading tool (Coming April 2022) solves this challenge by helping you accurately judge your response. A grading rubric sits alongside your constructed response and tells you exactly what your answer should include, point by point. If you covered everything, reward yourself with full points. If you didn't, give yourself the applicable partial points, then study more!
We have designed this self-grading tool to give you an accurate assessment of your performance as well as confidence in your understanding, so you can walk into your exam feeling ready.
Charting the road ahead.
Level III study materials are available now, while our self-grading tool, custom quizzes, practice exams, and review materials will debut April 2022. See the content roadmap below for details: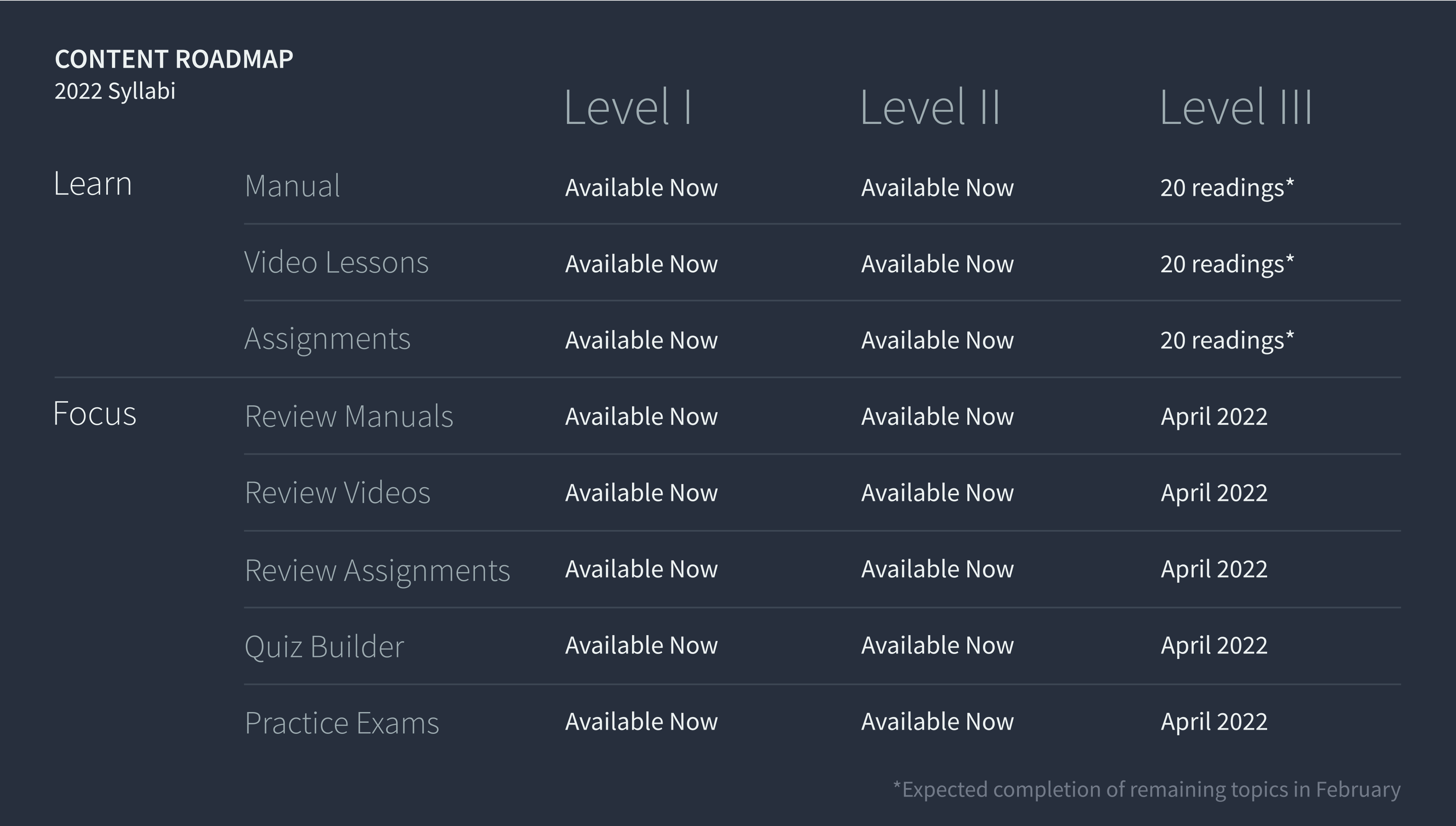 Free trial includes Portfolio Management (Part I).
Our Level III free trial includes the entire Portfolio Management (Part I) topic, including all video lessons, readings, and assignment questions! That's about 11 hours of material, at your fingertips.
Register for a free Level III trial, give Salt Solutions a try, and explore Portfolio Management (Part I) at the same time, on us. If you have any questions along the way, reach out to our support team.